Carrara Marble Quarries and Sculpture Workshops Private Tours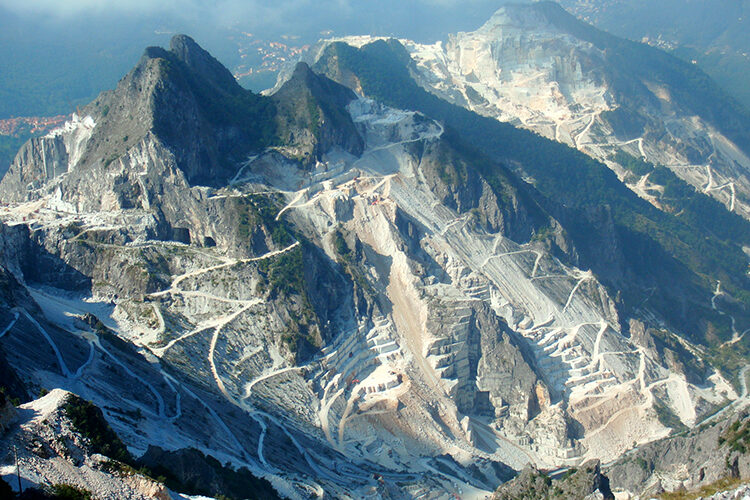 Day trip from the Cinque Terre to the Carrara marble quarries.
Private tour of the marble quarries, the sculpture workshops of Carrara with personal English-speaking driver.
Itinerary to the marble quarries of Carrara.
This is a sample itinerary, feel free to require further customization that better fits your wishes or needs.
Meet the driver at La Spezia train station and depart to Carrara for exploring the amazing marble quarries, the largest in the world.
The ancient Romans started 2000 years ago, later, artists such as Michelangelo, Donatello, Bernini, Canova and many others, loved to use the Carrara marble for their works. Today quarrymen challenge every day "Mother Nature" in order to excavate from these steep and abrupt slopes this unique stone, white and shining, still renowned all over the world.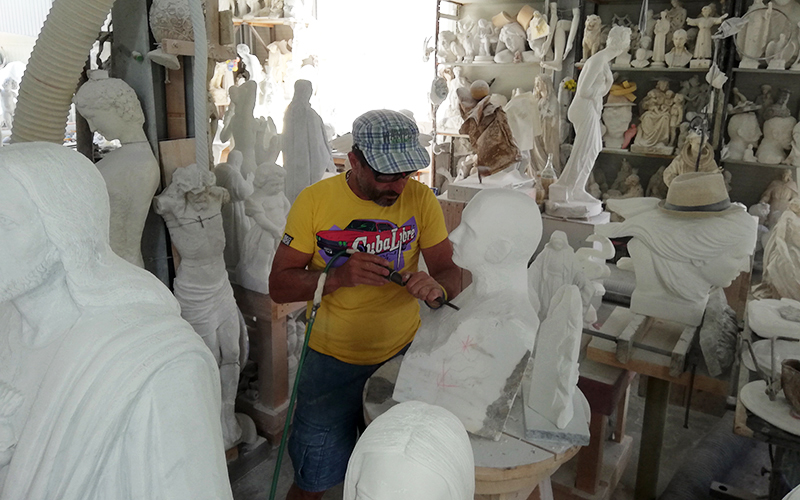 The tour starts with the guided visit of the Quarry Museum, a private exhibition of tools and machinery used throughout the centuries for the excavation and transportation of marble. Then proceed up high almost on the mountain top, from where enjoy the breathtaking views of the marble mountains and watch the quarrymen at work. 
The tour proceeds with the visit of a workshop of sculpture. This brings you back to Michelangelo's time, here by watching the sculptors at work, you will know more of the techniques used in the making of a statue, or better, "to free from marble the figure still imprisoned inside the block" (Michelangelo).
Lunchtime can be spent in Colonnata, a lovely old quarrymens village, renown for the making of a local delicacy still aged in marble basins.
If you wish to extend the day, you could add a visit to Pisa or Lucca.