Cinque Terre Walking Tour For Foodies
Private food and wine walking tour of Riomaggiore, Monterosso, Vernazza, Manarola
Experience the local wines and food specialties by walking around 5 Terre at a slow pace.
Itinerary 5 Terre food on foot tour guided walk.
Cinque Terre, the land of white wines, pesto sauce, farinata, focaccia, cheese focaccia, anchovies, great gelato, and much more. The best way to know this region is to eat local!!!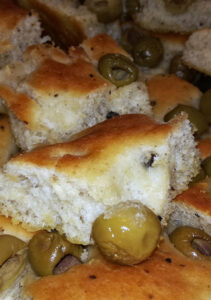 This is a sample itinerary, feel always free to require a further customization that better fits to your wishes and needs.
Meet us in La Spezia and take the train to Riomaggiore, walk along the panoramic footpath (paved) that leads from the new to the old part of the village and from where we admire the "Via dell'Amore", the Cinque Terre coast, the harbor, the old Riomaggiore. As soon as we approach the main street, in a local bakery, we'll have a bite of farinata (chickpea flan) the traditional street-food.
Let's proceed to the marina for catching the public boat to Monterosso.
It is really a lovely ride along the 5 Terre coast, admire the five villages from the seaside is something not to be missed.
Upon arrival in Monterosso we will explore the old village and walk its shady alleys and visit a tiny "Oratorio" decorated by mysterious sculptures.
Before lunch, maybe it's time to have a glass of 5 Terre wine paired with some snacks.
Free time for lunch and eventual shopping.
In the early afternoon we take the train to Vernazza, considered by many the pearl of Cinque Terre. Let's explore together the back-streets of the village truly charming and never busy. Don't miss taking the iconic picture of Vernazza from the hiking path leading to Monterosso.
Here you might like to have a home-made gelato.
Afterwards we take the train to Manarola, one of the smallest villages of the 5 Terre, it develops uphill as far as the church from there you may choose to walk through the vineyards or through the upper side of the village.
If you feel too tired, we'll just stroll down the main street as far as the marina for a tasting of the local sweet wine called Sciacchetrà.
Return to La Spezia by train.