Cinque Terre private Boat Tours – 5 Terre by boat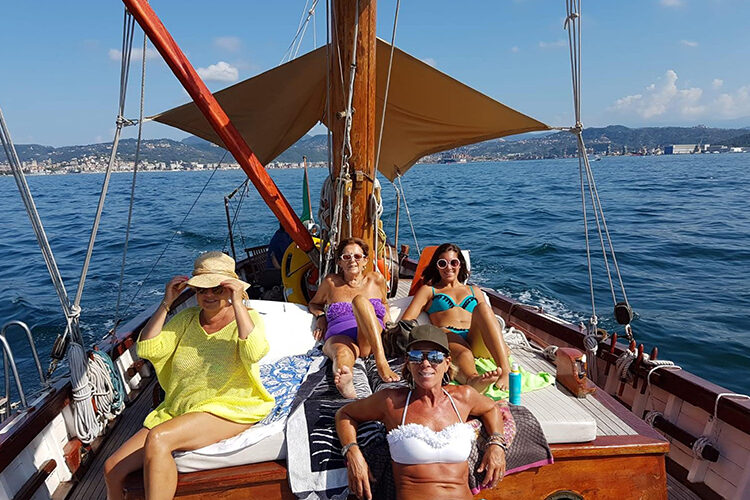 Exclusive boat tour of 5 Terre and Portovenere with personal boat driver and tourist guide.
Enjoy one day at sea with your friends or your family with a big boat.  Decide to explore the 5 Terre villages by using small water taxis and beat the crowd on the ferries.
In one day have a good, and a bit exclusive, taste of this gorgeous region: a touch of local culture, admire amazing views (from the seaside), experience local specialties, take a swim in one of the cleanest seas of Italy. Everything at your own pace.
Cinque Terre Private Boat Tours with big motorboat.
Most of the boat trips start from La Spezia tourist port. A different pickup can be arranged on request.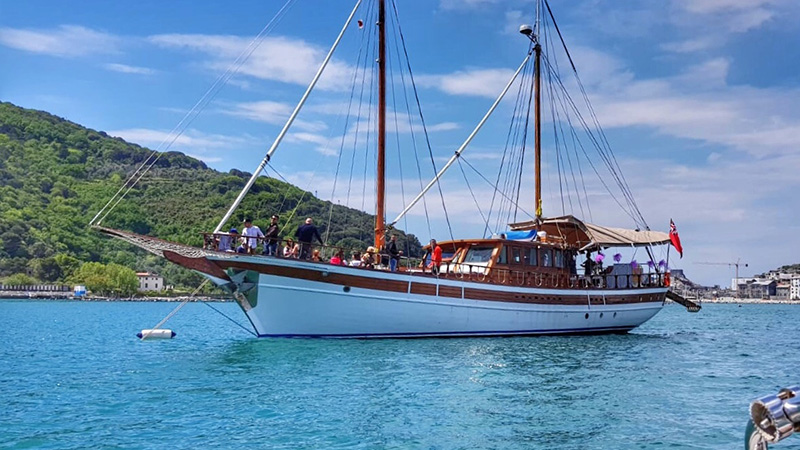 These types of tour are suitable for small and even large groups and should be considered more like a day at sea during which you enjoy the scenario, swim, snorkel, relax but, due to the boat size is possible to get off only in two villages: Portovenere and Vernazza.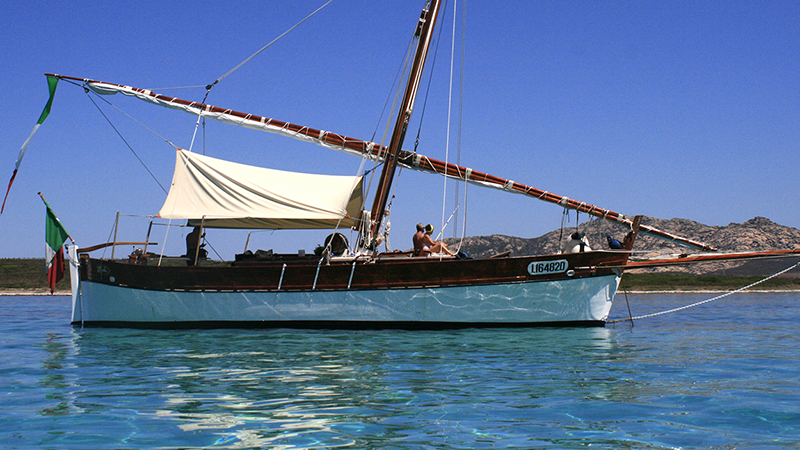 This is a sample itinerary that can be modified according to your desires:
Meet the boat in La Spezia and sail toward Portovenere and the Gulf of Poets. Soon after exit in the open sea starts sailing along the 5 Terre coast: admire the unbelievable number of dry-stone walls terraces that are one of the main features of 5 Terre, the imposing rock formations that create natural caves and lovely coves where you can take a swim or have some snorkeling. 
During the trip, an apéritif will be served with local snacks. Luncheon can be arranged aboard, as you can decide to disembark in Vernazza and have lunch in a local restaurant. 
On the way back, have a stop in Portovenere, a stunning village characterized where you can take a walk along the main street as far as St. Peter church.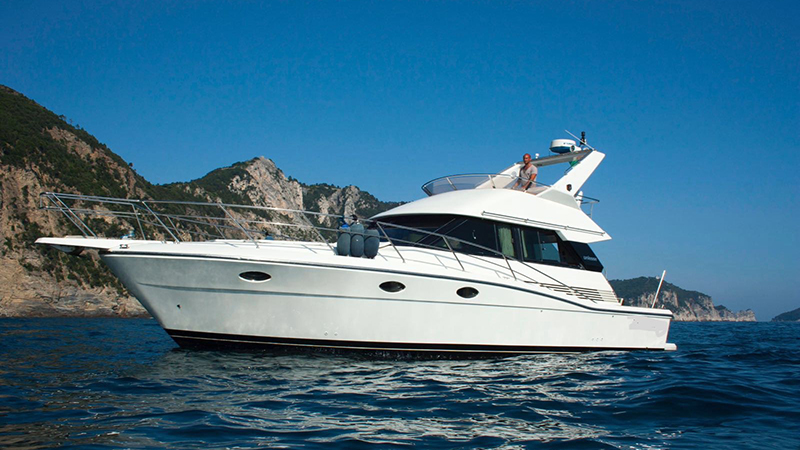 Cinque Terre Private Boat Tours with Water Taxi.
The local water taxis are the only boats allowed to enter and moor in the tiny marinas of the Cinque Terre villages.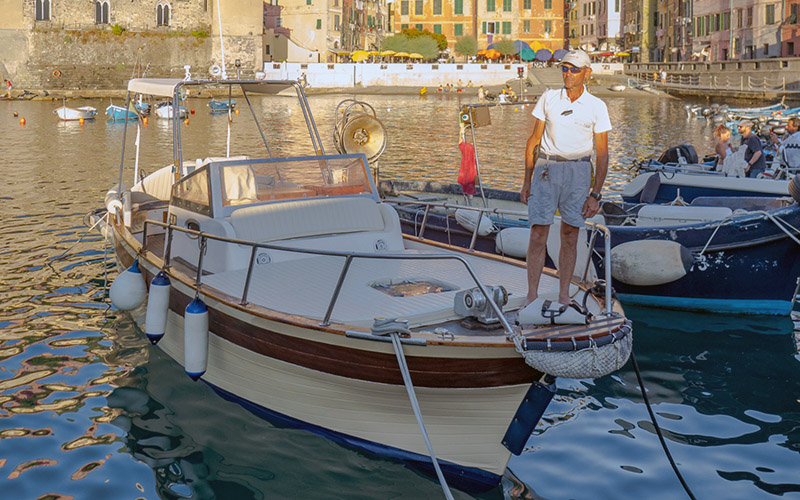 This is a sample itinerary that can be customized according to your wishes. 
Meet the local guide or private driver and head to Manarola, have a guided visit of the village then meet the private small boat and start a lovely cruise along the 5 Terre coast. Have some time to take a swim and on request an apéritif with some focaccia will be served.
Finish the tour in Monterosso where have free time for lunch.
After lunch, you can choose to continue the tour of the 5 Terre by boat or by train or by van.
Checkout here the complete list of all the boats available.
Don't hesitate to contact us for a quotation and be aware that organization and invoicing is by V&D Viaggi e Dintorni Travel Agency in Carrara.