Cinque Terre Cooking Classes – Pesto Making lessons.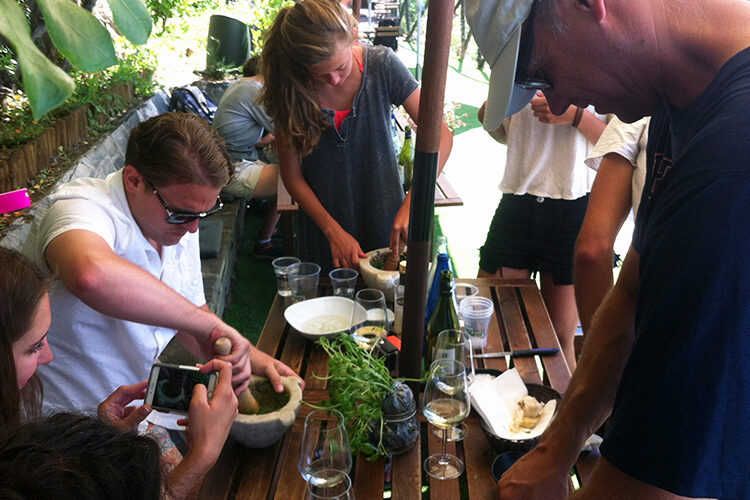 Food is more important than art and history to get immersed in the Italian culture.
For us food is not just about nutrition, we love talking often arguing about food, and food is the good excuse to spend time together with friends or with our family.
Every Italian region has its own food specialties, for example, Liguria is the homeland of the Pesto sauce, types of pasta like Trofie and Pansotti, delicate anchovies, unique mussels and much more.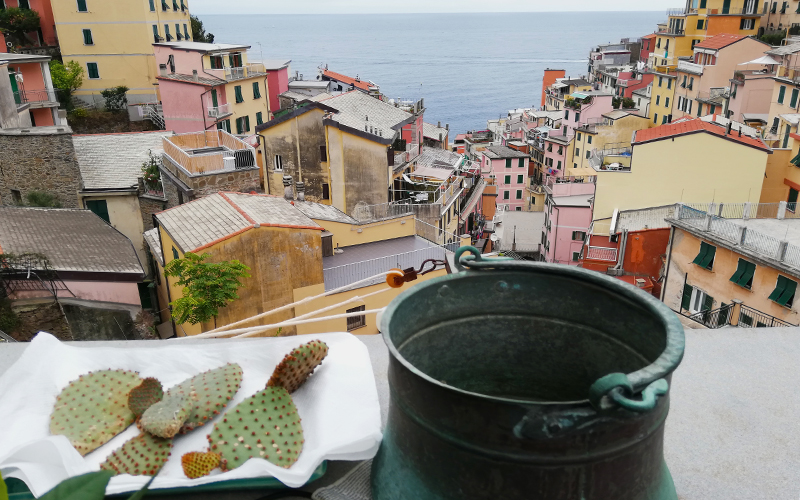 Now you have the opportunity to learn more about Ligurian food by preparing yourselves some traditional recipes with the help of a local cook. Nothing too much professional, it's just about spending time together, lough, drink some wine and in the meantime prepare the food that you will be eating later.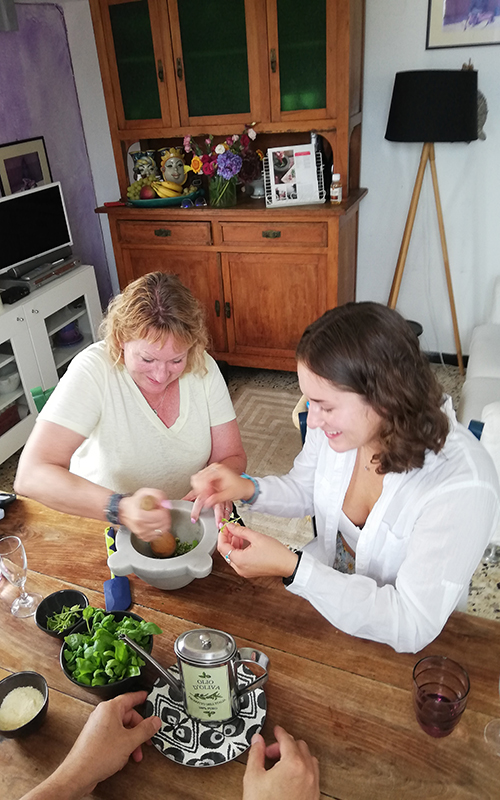 According to the number of participants and eventual special requests, it's possible to organize the grocery at the local food market then prepare fresh homemade pasta such as tagliatelle, ravioli etc., the Pesto sauce or another type of dressing, the main course and a dessert. Afterward, have a seat and taste what you have prepared!
We offer several opportunities of cooking classes + tour of the Cinque Terre:
Cinque Terre walking tour + solo pesto making class. 7 hours.  Explore with your tourist guide the 5 Terre villages and before lunch learn ho to make the traditional homemade pesto sauce in an authentic ancient tower-house of the 5 Terre. The view from the balcony is simply gorgeous, and the hospitality is really warm and informal.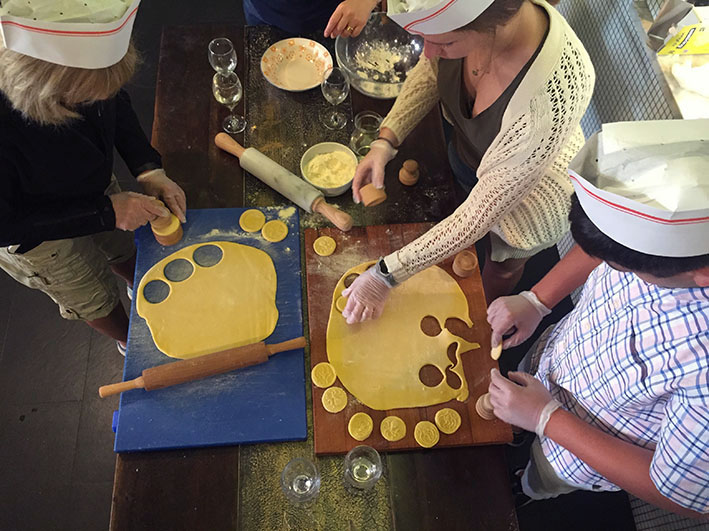 Cinque Terre cooking class + tour of 2 villages with private driver. 8 hours. The morning is dedicated to the preparation of the pesto sauce and of the homemade pasta (stuffed ravioli or Ligurian Trofie), then lunch follows. In the afternoon, meet your private driver and have a car sightseeing tour of the Cinque Terre. This option can be customized by replacing the car tour with a private boat tour.
At the moment we are not able to quote these experiences due to Covid. as soon as the activities will reopen, we will check which one is available.
Be aware that invoicing and organization is by V&D Viaggi e Dintorni Travel Agency.the Cinque Terre Cooking classes