Best of Cinque Terre Walking Tour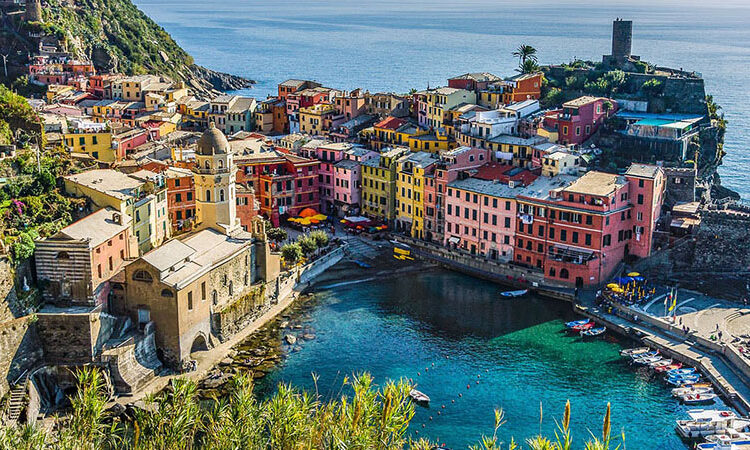 Private guided walk of the 5 Terre best villages: Riomaggiore, Monterosso, Vernazza, Manarola.
Discover with your tourist guide the beauties of the Cinque Terre area on foot, by train and by boat.
Itinerary best of 5 Terre walking tour
Explore in one day 4/5 villages and have a good taste of this unique region: a touch of local culture, admire amazing views (from the seaside), experience local specialties at your own pace.
This is a sample itinerary, feel free to require a further customization that better fits to your wishes and needs.
Meet your tourist guide in La Spezia and take the train to Riomaggiore. 
Upon arrival let's walk along the panoramic footpath (paved) that leads from the new to the old part of the village. During the walk we enjoy the view of the "Via dell'Amore", the rest of Cinque Terre coast, the harbor, the old Riomaggiore. Once arrived in the main street let's proceed all the way downhill as far as the marina from where we will take the public boat to Monterosso.
The Cinque Terre walking tour continues by boat all the way along the 5 Terre coast in order to admire all the five villages from the sea.
We disembark in the old village of Monterosso, where we explore its older part: walk down its shady alleys, enjoy the ambiance and don't miss visiting a tiny "Oratorio" with its mysterious sculptures.
Free time for lunch and eventual shopping.
In the early afternoon  we take the train to Vernazza, often considered the pearl of Cinque Terre. We won't miss to "get lost" in the maze of its alleys in order to know more about the peculiar urban setting of these old villages. Free time follows.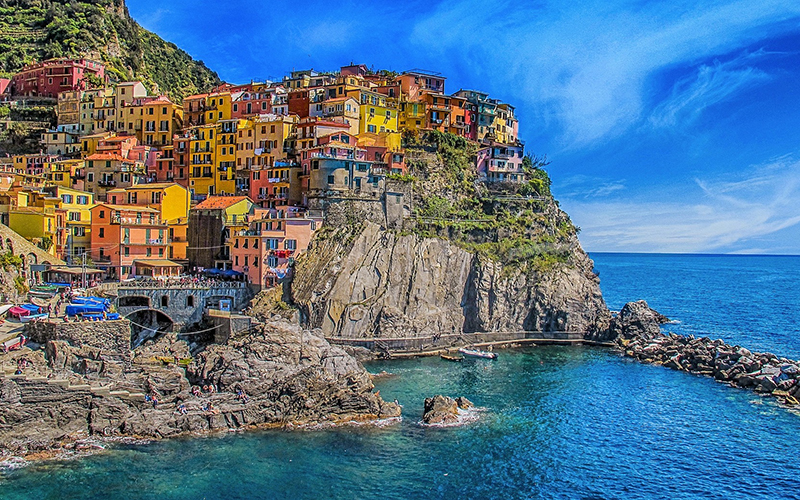 The last visit is Manarola is one of the smallest villages of the 5 Terre where continues the guided walk. Manarola develops uphill as far as the old church and from there you may choose to take a walk through in the vineyards or along the old main street of the village. If you feel too tired for that, just stroll down the main street as far as the marina.
Return to La Spezia by train.