Cinque Terre and Portovenere Private Walking Tour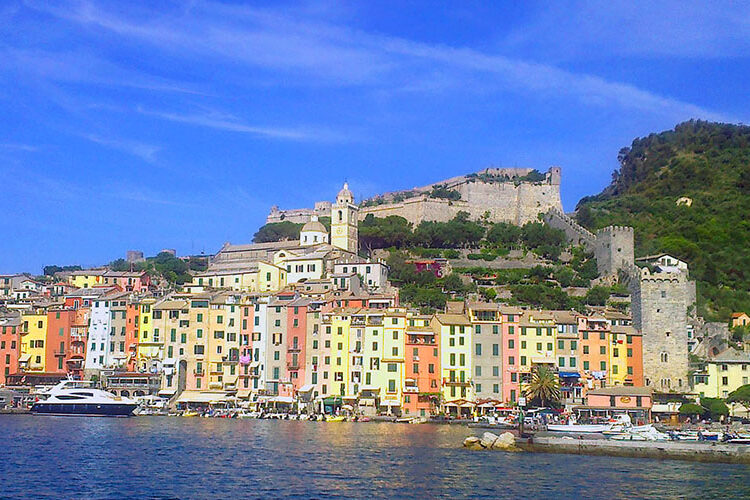 Private walking tour of Riomaggiore, Vernazza, Monterosso and Portovenere.
The most complete guided walk that combines the two UNESCO sites of the area: Portovenere and 5 Terre moving on foot, by train and by boat.
Itinerary Cinque Terre and Portovenere walking tour
This is a sample itinerary that allows exploring two UNESCO sites like Portovenere and Cinque Terre in one day, having:
A good taste of the area,
A touch of local culture,
Admire amazing views (from the seaside),
Experience local specialties.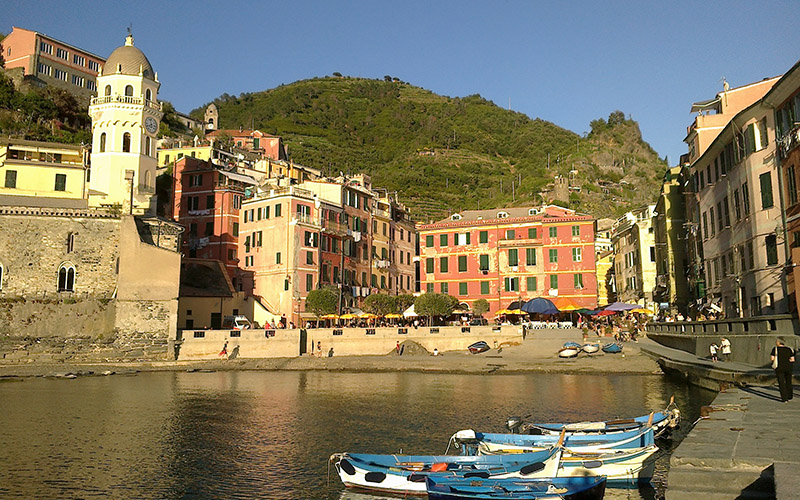 Please email us if you wish to customize differently the itinerary: by train only, by bus and train, etc.
Meet the tourist guide in La Spezia and start the 5 Terre walking tour, taking the train to Riomaggiore. Upon arrival, let's have a walk along the panoramic footpath (paved) that leads from the new to the ancient part of the village and from where enjoy the view of the "Via dell'Amore" and of the old village with the marina. The guided walk continues by the ancient church of St. John the Baptist and continues along the main street and ends by the sea.
After some free time, we take the train to Vernazza, a village considered by many "the gem" of the 5 Terre. Here we explore the backstreets, very charming and useful to describe the unique urban setting of the 5 Terre villages.
Afterwards let's get on the train to Monterosso, in order to continue our guided walk of the Cinque Terre, the largest village of the Cinque Terre and the only one with the beach.
Together we take a stroll along the walkway by the sea in order to reach the old village characterized by  the "Oratorio", a tiny church decorated by mysterious  sculptures.
Free time for lunch on your own or in a restaurant, and eventual shopping.

In the afternoon, the Cinque Terre walking tour continues by public boat from Monterosso to Portovenere. During the boat ride we have the opportunity to admire the five villages from the seaside. Upon arrival in Portovenere the guided visit continues. The village was founded by the Genoese in the 1100 A.C. to be their port and stronghold in the eastern Liguria. We walk as far as St. Peter church, from where look all over the Cinque Terre coast. Some free time follows.
In the late afternoon, we take the public boat and ride back to La Spezia.
NOTICE
In case of rough sea, the itinerary may vary or takes place entirely by train.
In the event of an Orange / Red weather alert, access to the Cinque Terre is prohibited. In this case, an alternative itinerary for the day will be proposed.
Anyway, remember that it is possible to customize the itinerary according to the time you have available or according to your wishes. Don't hesitate to contact us for more information.