Cinque Terre Urban Trekking Walking Tour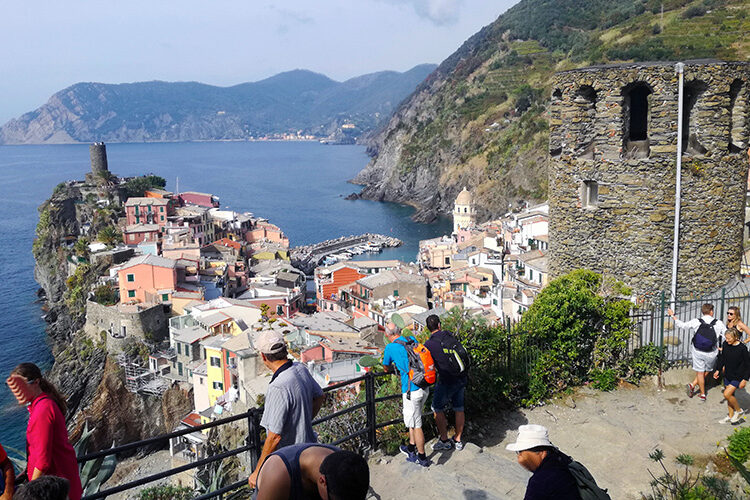 Active walking tour of Riomaggiore, Monterosso, Vernazza, Manarola with a local guide.
The best way to visit 5 Terre villages doing some physical activity. Urban trekking walking tour fits all those that love to walk but not necessarily want to hike for 2 or more hours on the trails.
Discover together the most hidden corners of the 5 Terre villages with urban trekking walking tour: stroll the backstreets, walk the highways crowning the villages, climb hundreds of steps to get to the panoramic viewpoints of the villages. 
Itinerary of the Cinque Terre Urban Trekking tour.
The active walking tour includes the visit of 3/4 villages  of the 5 Terre with a local tourist guide, move around the territory by train or by boat.
Let's meet in La Spezia and take the train to Riomaggiore, here hit the path that begins from the train station and stretches all around the village heading onwards the old side of it. Along the way we'll enjoy an outstanding view of the 5 Terre coast and of the Via dell'Amore. Keep on walking we reach the main street that we walk downhill as far as the marina of Riomaggiore.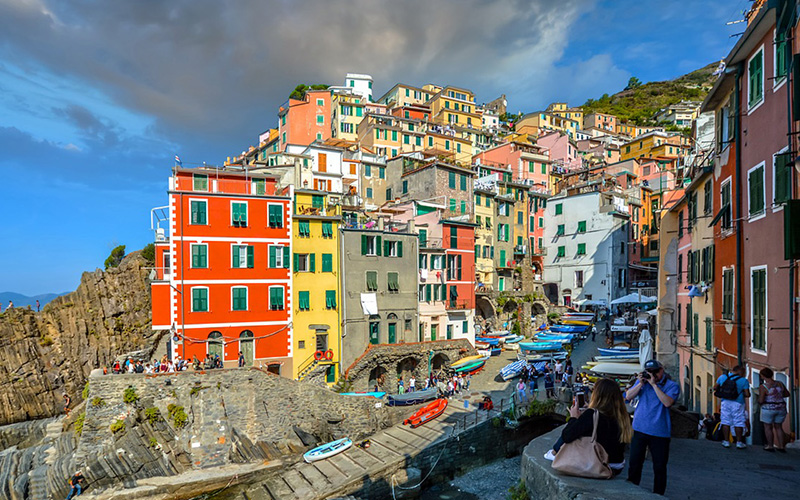 Thereafter, let's take the train to reach Manarola, where stroll up the main street to reaching the St. Lawrence church, from we take the path that crowns the village and stretches through the vineyards where learn more about the ancient traditional industry of the Cinque Terre: the wine making!
Another train to get to Monterosso around lunchtime. Upon arrival lat's take the walkway by the sea in order to reach the old village, here we take a stroll through the lemon groves as far as the monastery still run by the Cappuccini Friars. Unmissable a glance at the 1600 tiny church of the Mortis and Orationis Confraternity that exhibits interesting and quite mysterious sculptures.
Lunchtime in Monterosso.
In the afternoon we take the train to Vernazza, the final step of our urban trekking walking tour. Here first we'll "get lost" in the maze of tiny alleys characterizing the urban setting of this village, then we'll reach the gorgeous viewpoint that overlooks the village from where take the iconic picture of Vernazza.  
Afterward, head back to La Spezia by train.