5 Terre and Portovenere walking tour from La Spezia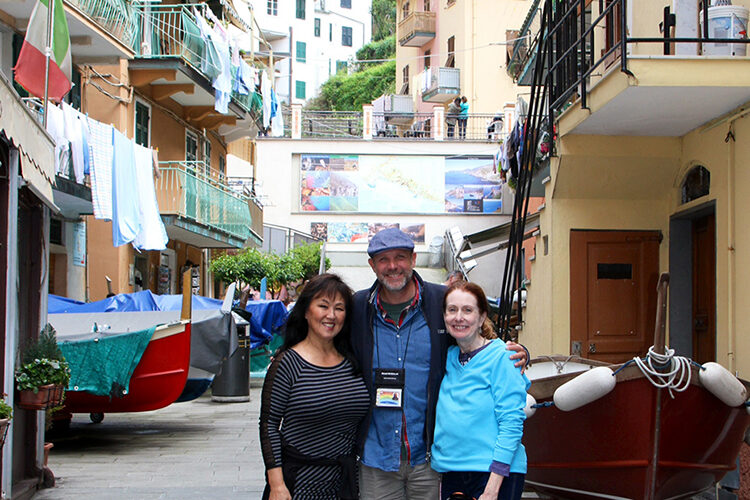 Cruise shore trip from La Spezia with private tourist guide of Manarola, Vernazza, Monterosso, Portovenere.
Private guided walk of the 5 Terre departing from the port of La Spezia or Portovenere moving on foot, public boats and trains.
This is a sample itinerary this allows to explore two UNESCO sites like Portovenere and Cinque Terre in one day, have a good taste of the area, a touch of local culture, admire amazing views (from the seaside), experience local specialties.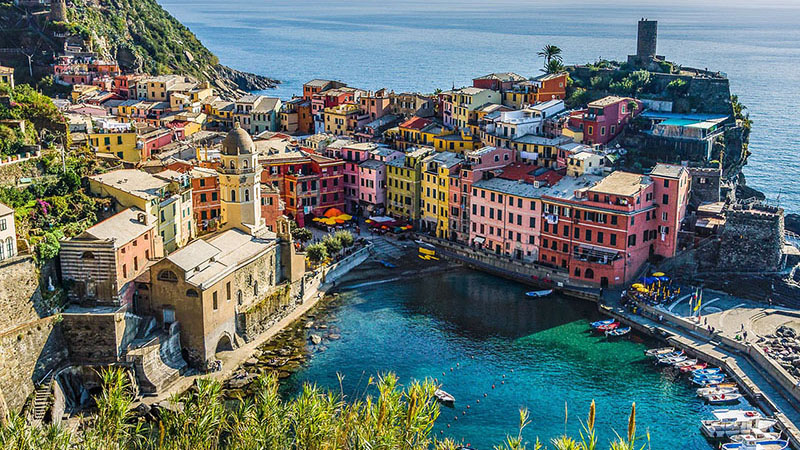 Meet your English-speaking tourist guide at the cruise terminal in La Spezia, let's walk to the train station and take the train to  Riomaggiore. Upon arrival walk along the panoramic footpath (paved) that leads from the new to the old part of the village, enjoy a stunning view of the "Via dell'Amore" and of the old side of Riomaggiore. The walk all the way downhill along the main street as far as the marina. Free time follows.
Train to Vernazza, the so-called pearl of Cinque Terre. I will take you along the backstreets forming a sort of maze inside the village in order to enjoy the local unique ambiance. Then let's climb all the way to the top of the village, the best viewpoint overlooking Vernazza. 
Train to Monterosso, the largest village of the Cinque Terre and the only one with the beach. The tour guide will make you explore the old town, walk its shady alleys and visit a tiny "Oratorio" decorated by some mysterious  sculptures.
Free time for lunch or eventual sunbathing on the local beaches.
In the afternoon take the public ferry to Portovenere, visit the village that was founded by the Genoese in the 1100 A.C. to be their port and stronghold in the eastern Liguria. Walk as far as St. Peter church from where look all over the Cinque Terre coast, and don't miss to look at the imposing "Palazzata". Some free time follows.
Take the ferry to La Spezia and walk to the cruise facility.